To help you with processes understanding we introduce Use Case Dog – Confluence app with 3 basic pillars:
simple process modeling
unique page numbering
easy documentation maintenance
Model your processes with simple text
Use Case Dog app (based on textual use cases technique) uses simple text to model a process.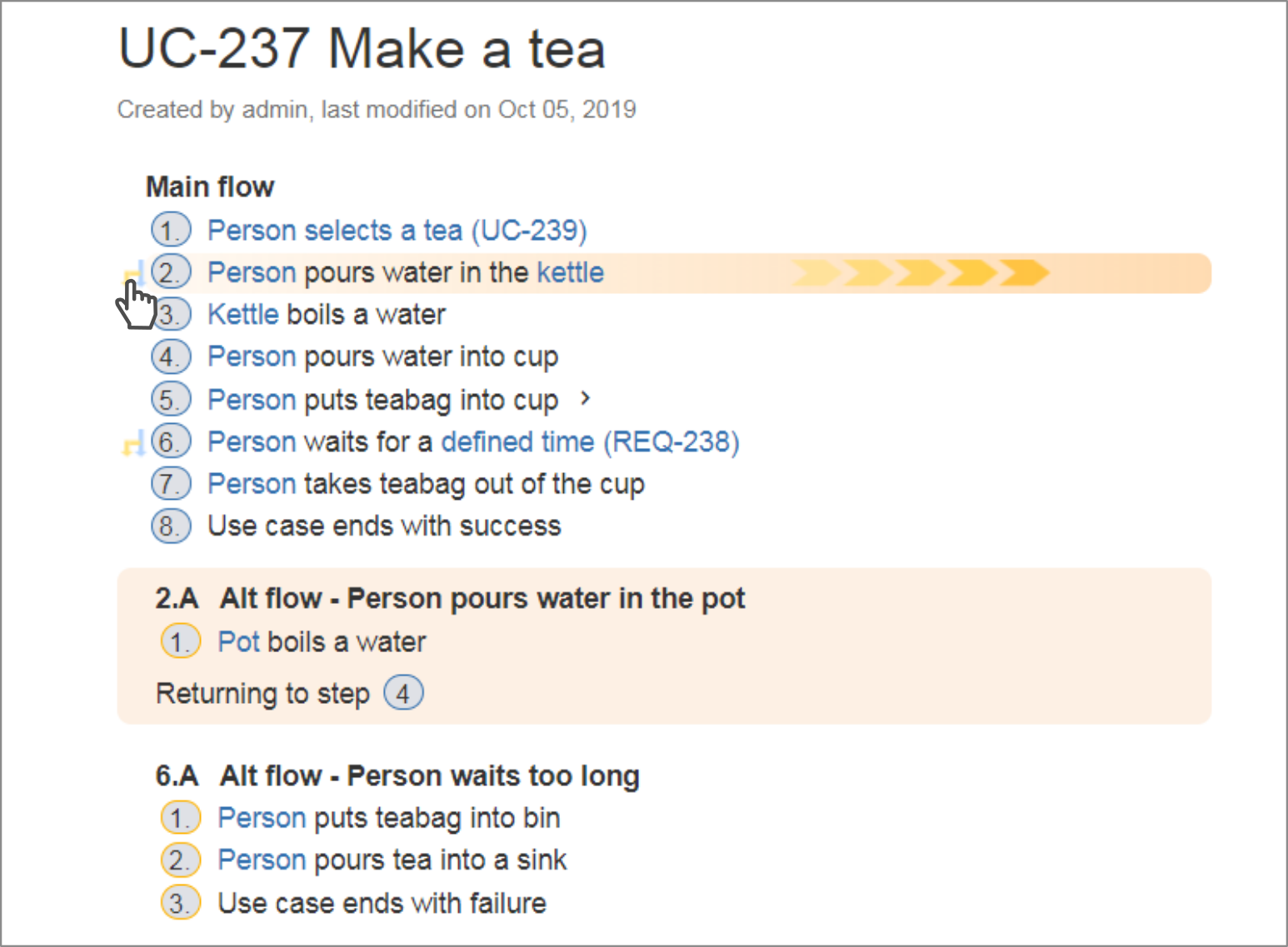 Modeling is based on the few intuitive rules:
each numbered line of text represents one step of the process
wording of each line should be standardized = <who> does <what>

Kettle boils a water
Person pours water into cup

alternative scenarios are listed after main scenario
alternative scenarios start from specific step of main flow and may return to another specific step
Such simple modeling brings the following benefits:
no special skills needed to model a process or to understand it
increased mutual understanding among readers

everyone who can read will understand your intentions

quick roll out of such process modeling as no training is required
scalability

model simple standalone process or build complex and compact documentation

easy drill down to more detailed information

add references (links) to requirements, sub-processes is particularly simple in Confluence
Faster and exact communication thanks to unique page prefixes
Use Case Dog app also introduces numbering of Confluence pages. You can create a page with your custom prefix, or add unique prefix to any existing page.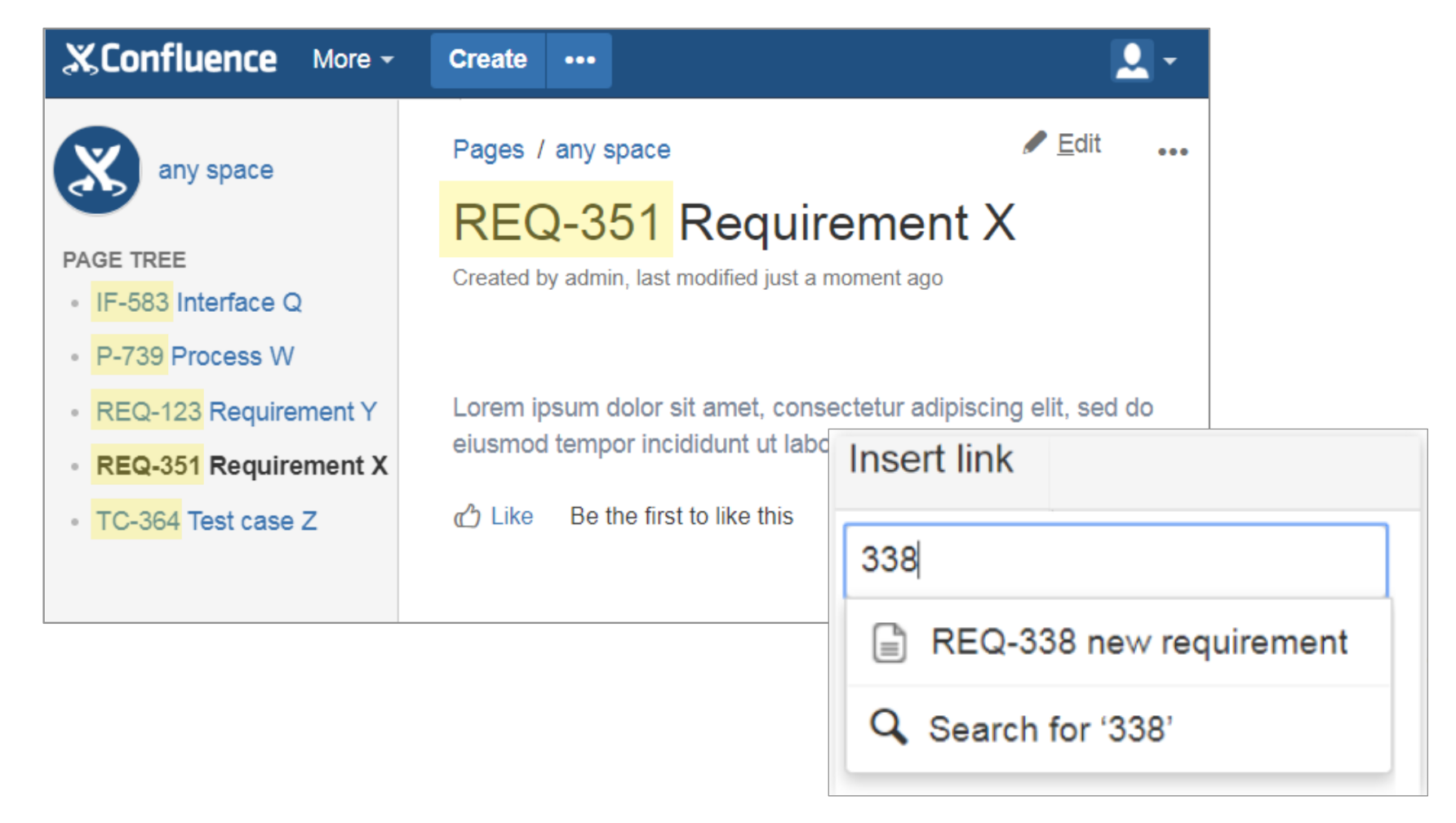 There are few good reasons why to add prefixes to your Confluence pages:
communicate faster – just say/write prefix without long(er) page title
be exact – we often have pages with similar titles that may confuse us, but unique page prefixes help us to be clear
Up to date documentation – is it possible?
Every project invests lots of time to deliver solid documentation. However, after few months it becomes outdated and obsolete.
Use Case Dog app helps you to keep your central documentation up to date with a few clicks.
How it works?
load content of any Confluence page into your working (incremental) document
update content in the working document
publish changes to your central documentation with a single click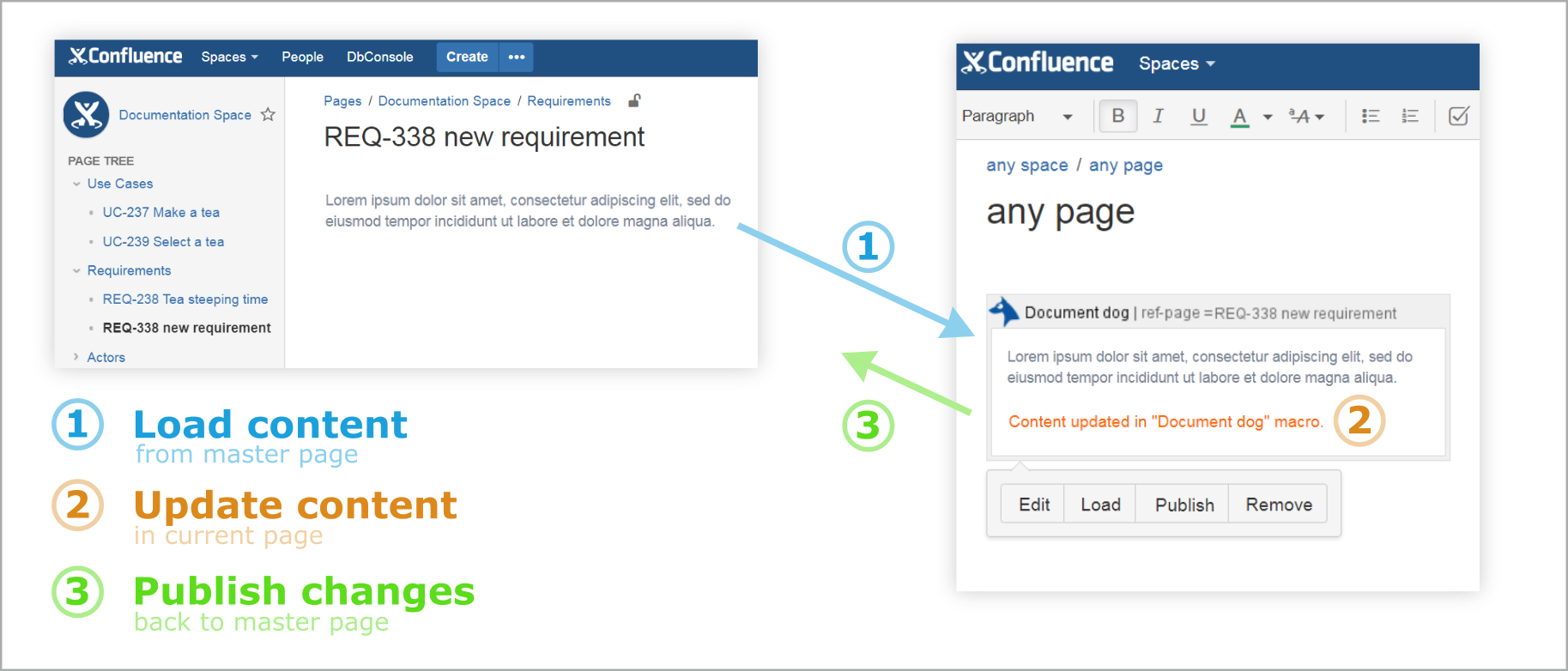 At the end of the day – changes are recorded in you working document (analysis, design) and also in the central documentation.
Try Use Case Dog app for free at Atlassian marketplace.